Art & Design Newsletter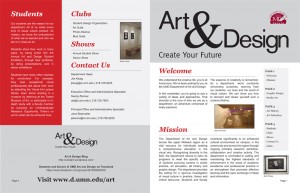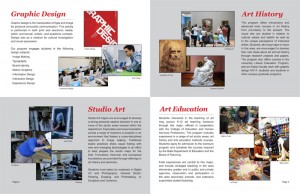 Art & Design newsletter – project for university class. Made in InDesign.
The assignment was to make a 4-page newsletter of information about any subject of our choosing. I chose to create a new newsletter/informational brochure for the university's Art & Design department. I wanted to make something very clean and easy to read that featured colorful images pertaining to each major.