Popular Culture Promotions
The class is creating "Popular Culture Promotions". Basically, promotion packages about a topic going on in popular culture. I examined the issues of gay/equal marriage and Prop 8,  2012 Apocalypse, and school nutrition. The 2012 idea lends itself to a lot of silliness and fun, but I think the gay/equal marriage plan would be the most interesting as well as enjoyable.
Moodboards and information:
Gay/Equal Marriage and Prop 8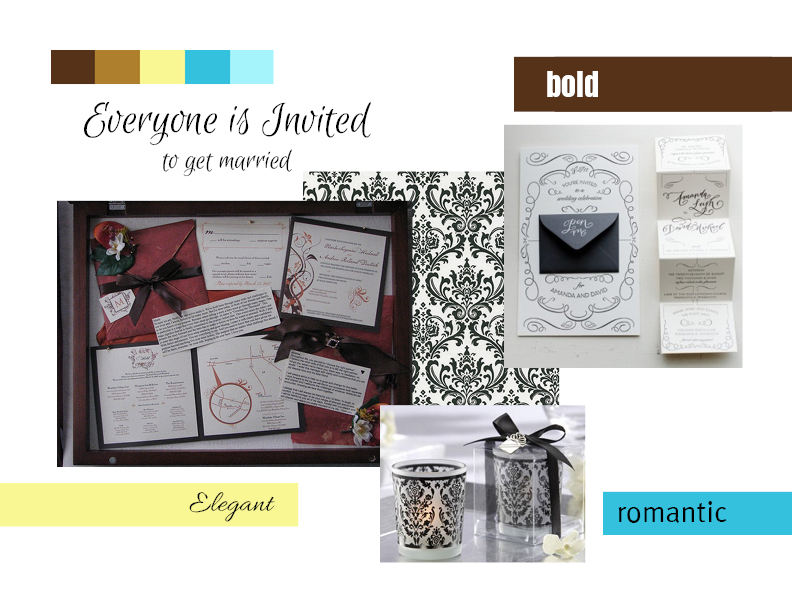 Wedding invitation/paraphernalia style
Script fonts (Euphoria Script)
Sans-serif fonts to break up the script fonts (Anton, Meta)—let scripts be for more highlighted words/points/titles.
Colors – avoid cliché rainbow. Gender-neutral, neutrals with a highlight color, Tiffany-blue for American jewelry/romance reference
Elegance without being feminine
Damask print – something elegant for pattern, style
Headline/main title: "Everyone is Invited". Tagline/subtitle "To get married."
Arts and crafts style.. kind of
2012 Apocalypse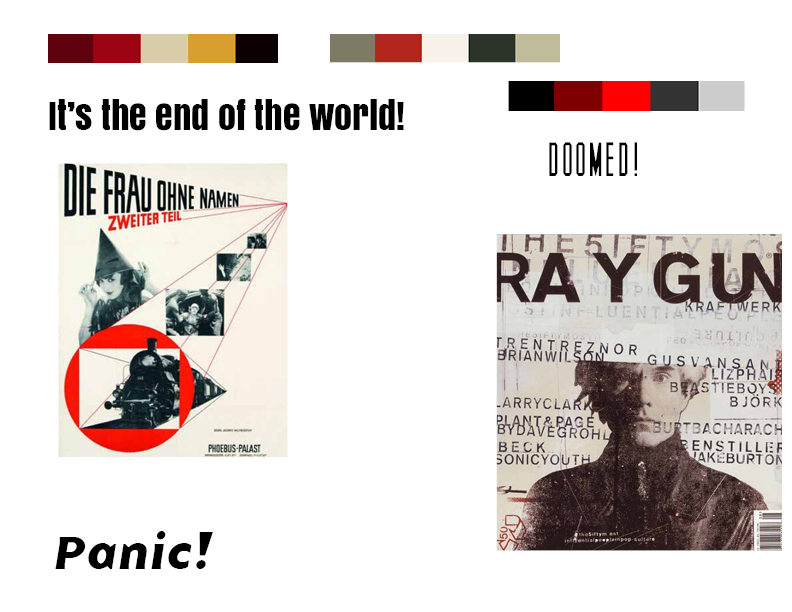 Satire of apocalypse, panic
Readiness preparedness plan/kit (last will and testament?)
End-of-world survival kit (canned goods, blunt objects for weapons, matches)
Grandiose language/alarmist style (WE'RE ALL GONNA DIEEE!)
Sans-serif fonts
Russian Constructivism?
Tschichold?
Industrial Revolution/advertising?
Post-modernism (Raygun)
Reds, blacks, greys
School Nutrition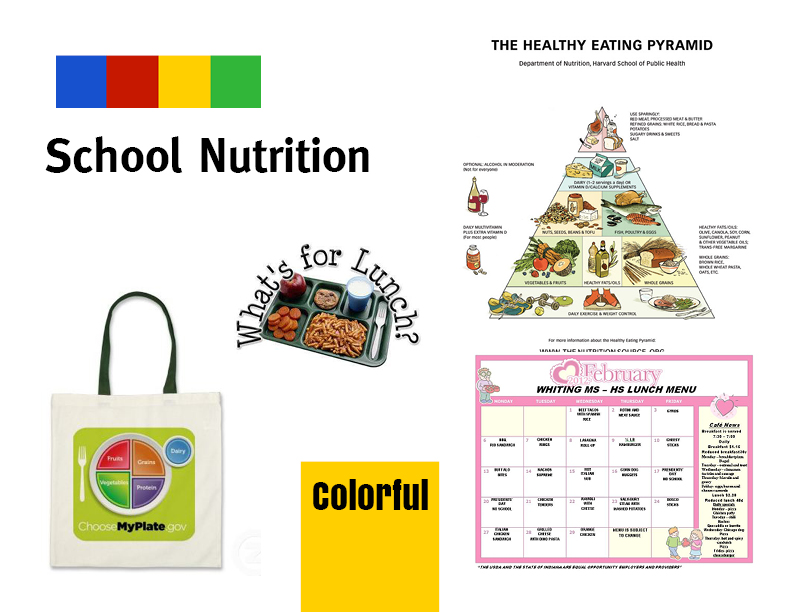 Primary colors
Nothing too "childish" (try to make for all ages, not just kindergarten)
Fun, interesting, eye-catching (post-modernism [bring in da noise poster])
Sans-serif (Meta, Anton)
Lunch bag for package (canvas/reusable)
Lunch tray?
School lunch menu style – for information
Food pyramid, stylized
De Stijl?